Holy Week 2021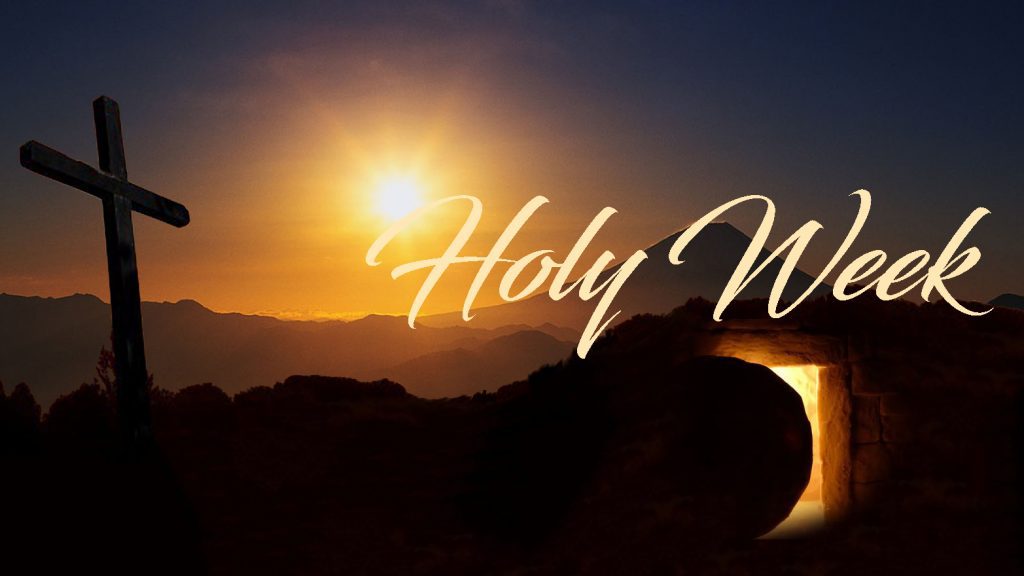 Wednesday, March 31st  –  WEDNESDAY OF HOLY WEEK
Confessions
7:00pm-9:00pm
Thursday, April 1st  –  HOLY THURSDAY
Mass of the Lord's Supper – 8:00pm
No other Masses that day.
Altar of Repose (Comber Hall) will remain open
until 12 Midnight
Friday, April 2nd  –  GOOD FRIDAY
Stations of the Cross — English, 12 Noon
Liturgy of the Lord's Passion — English, 3:00pm
Vía Crucis — Español, 7:00 pm
Liturgia de la Pasión del Señor
y Procesión Simple — Español, 8:00 pm
Saturday, April 3rd  –  HOLY SATURDAY
Confessions – 10:00am to 12 Noon
Church closes until the Easter Vigil
Easter Vigil 
with Sacraments of Initiation, Bilingual – 8:00pm
The Year of St. Joseph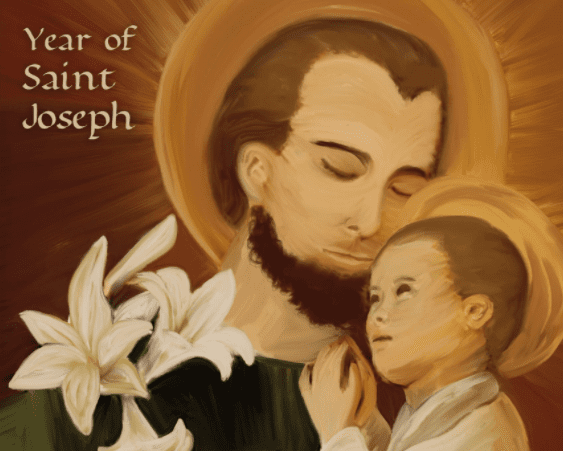 On December 8, Pope Francis declared this year would be dedicated to St. Joseph, husband of Mary, foster-father of Jesus Christ and patron of the Universal Church.
Download the MyParish App and check out the Lent button for daily reflections on the life of St. Joseph as we enter into this season of repentance, conversion, and commitment to follow the Lord ever more closely.
Fasting and Abstinence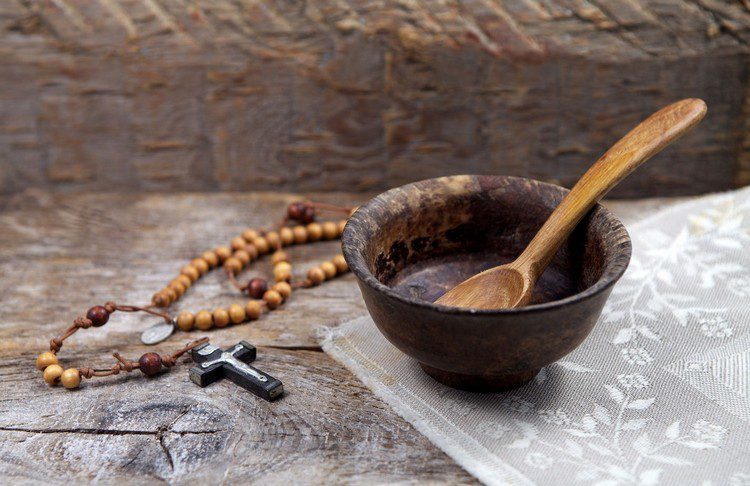 Both Ash Wednesday and Good Friday are days of fasting (one full meal and two small meals, with nothing eaten between the meals) for adults from 18 to 59 years of age.
Ash Wednesday, all Fridays of Lent, and Good Friday are also days of abstinence from meat for those 14 years and older.
The Search
THE SEARCH BEGINS
The world is changing, but the essential human questions remain the same: Who am I? What do I want? Is there a point to my life?
More than likely, you have a nagging feeling – a yearning – to understand your place in the cosmos. You wonder. You question. You explore. Welcome to the human story.
Welcome to The Search! The Search is an innovative video series that tackles the key questions of every human heart. In seven beautifully filmed episodes hosted by Chris Stefanick and featuring other experts from multiple fields of science, medicine, psychology, art, and religion … they examine our place in the larger story of existence.
Whether you're a practiced inquirer or a jaded skeptic, The Search will speak to you. You may be reassured by some parts, and challenged by others. Either way, you'll find a lot here to think about. And when all is said and done, life's questions demand to be answered.
Access to The Search is provided entirely FREE OF CHARGE through our Parish Formed.org Subscription!
---
Want to Search deeper? You're invited to sign up for your FREE seven week "The Search" Lenten Retreat with Chris Stefanick and Bishops from around the United States. Discover what you've been searching for. And start living your life the way it was meant to be.