We congratulate the St. Theresa School Class of 2021 and recognize Samantha Barreto and Nicole Hoover, this year's Valedictorian and Salutatorian.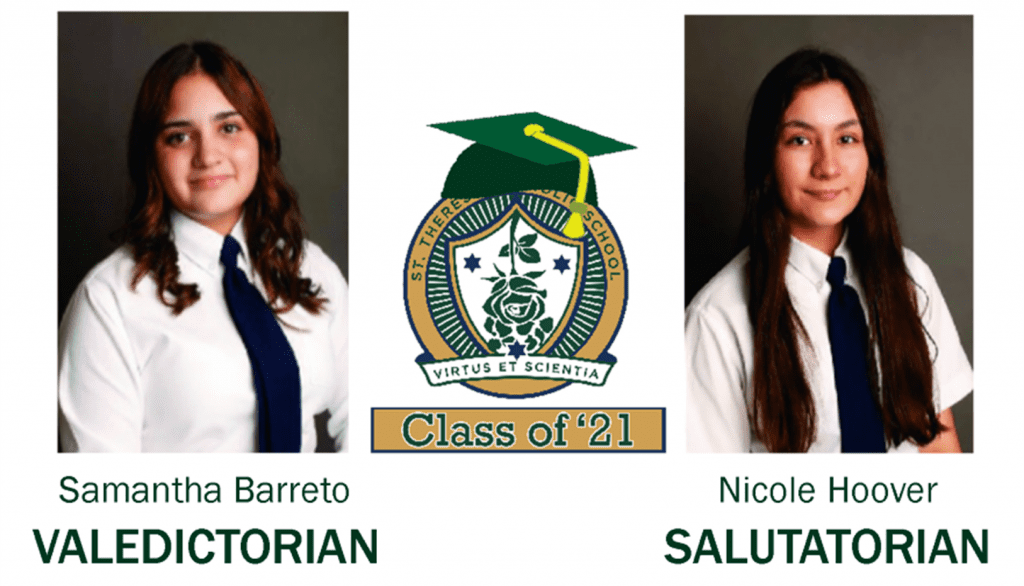 We also extend a special word of congratulations as well to all our parishioners, family, friends and STS alumni who make up the Graduating Class of 2021!
From elementary school graduates to those completing high school, college, and post-graduate degrees, congratulations and God's blessings to each of you.