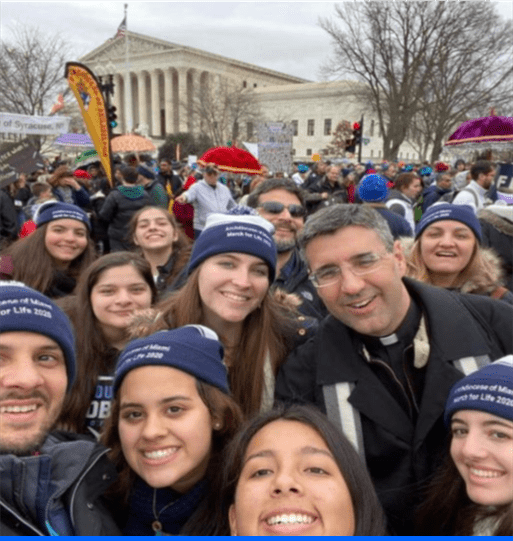 This week, 12 young COTLF parishioners will be joining the Archdiocese of Miami delegation, whom we welcome here to the parish for this weekend's 10:30am Mass, to participate in the National March for Life in Washington DC, alongside tens of thousands of others from across the country.
"This year will be a somber reminder of the millions of lives lost to abortion in the past 50 years, but also a celebration of how far we have come…"
Please pray for all participants in the March for Life as we continue witnessing to and building up a culture of life in the United States. If you are able, we also encourage you to walk 1.7 miles on Friday in solidarity with those at the March for Life.
#WhyWeMarch