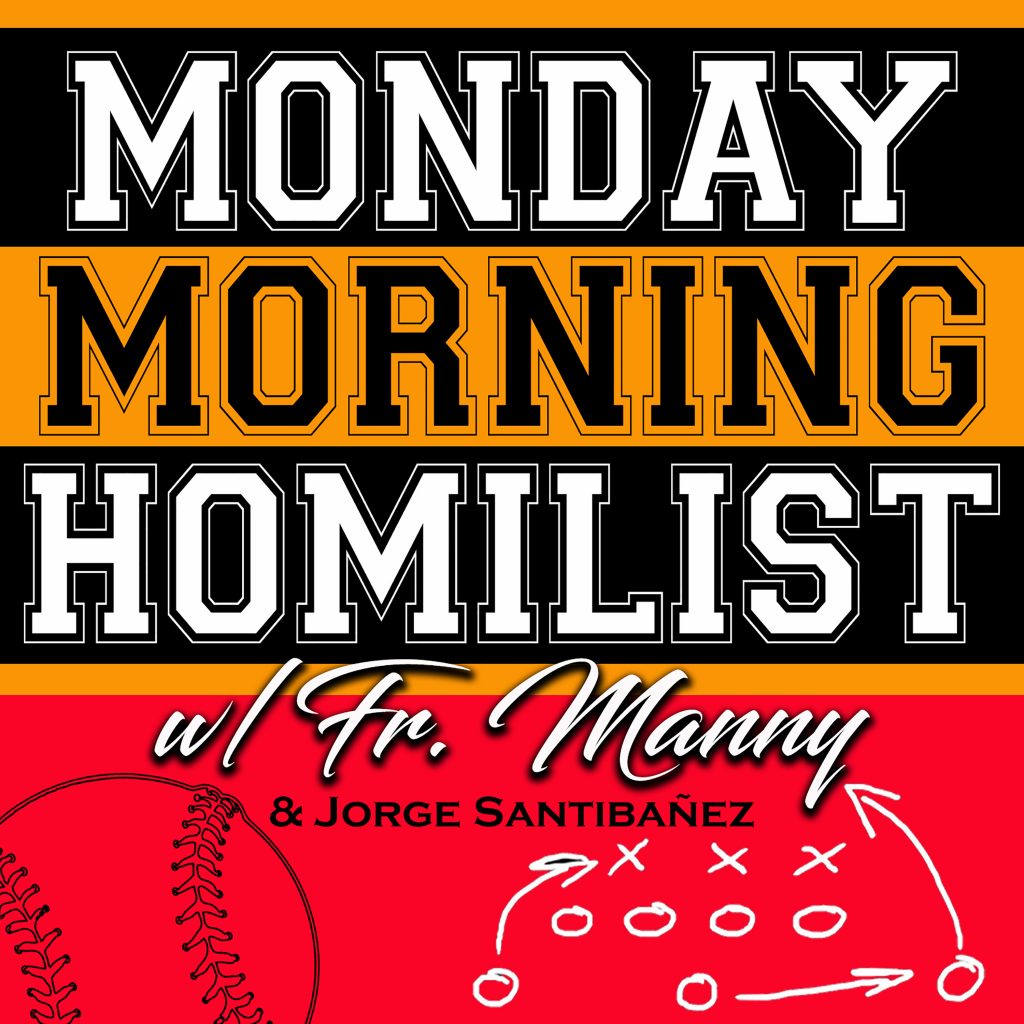 Have you listened to "Monday Morning Homilist," our parish podcast?
Each week, Fr. Manny and Jorge Santibáñez will go deeper into the Sunday readings and homilies and spend some time talking about life and sports.
The podcast is available all major podcast services including Apple Podcasts, Spotify, Amazon Music, and Pandora. You can also listen via MyParish App.
Check back weekly for the newest episodes of Monday Morning Homilist!