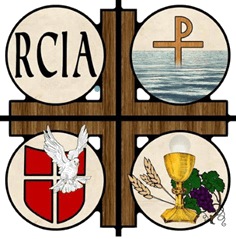 Have you been inspired by the many sacramental celebrations this Easter season? COTLF offers adults an opportunity to come together in a small group to learn more about our faith through the Order of Christian Initiation for Adults. The program serves:
Unbaptized adults who wish to become Catholics.
Those baptized in another Christian Church who are seeking full communion with the Roman Catholic Church through the Sacraments of Confirmation and Eucharist.
Catholic adults who were baptized Roman Catholic as infants and need to complete their Sacraments of Eucharist and/or Confirmation.
The 2023-2024 Order of Christian Initiation of Adults ("OCIA/RCIA") program will begin meeting again in September, but those who are interested in learning more may register now.
or contact Deacon Roberto Fleitas at RFleitas@cotlf.org