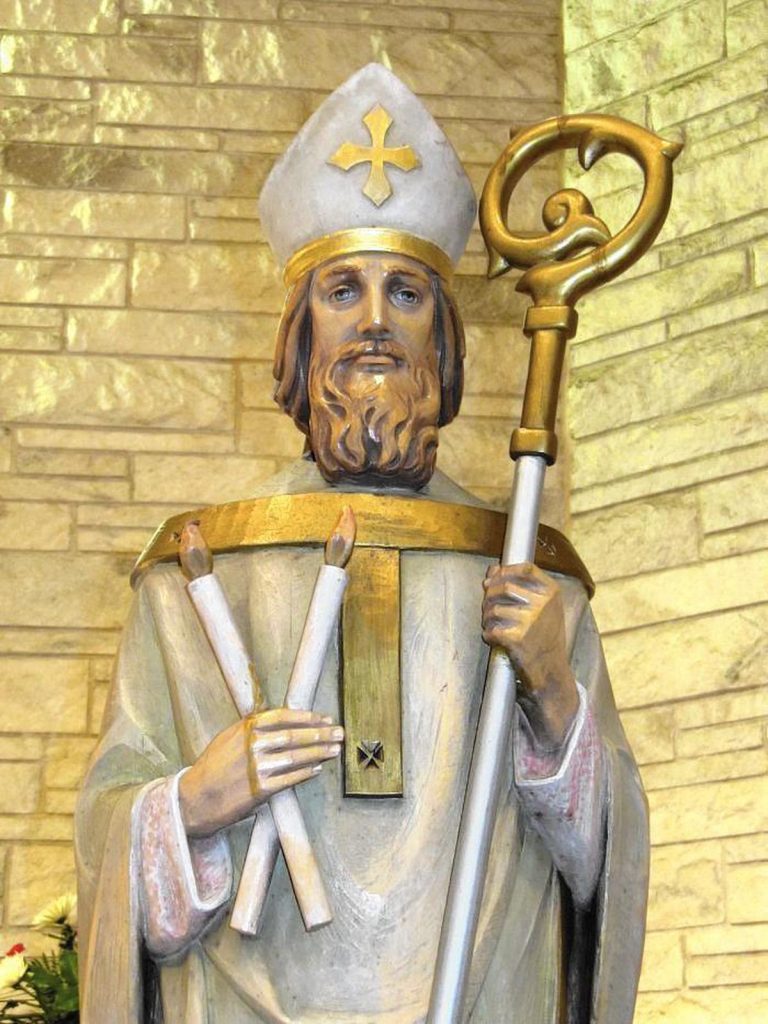 February 3rd is the Memorial of St. Blaise, a 4th Century Bishop who was martyred for his faith in Jesus Christ. According to tradition, St. Blaise is most well-known for the miraculous healing of a boy who was choking to death from a fish bone that had become lodged in his throat. St. Blaise prayed over the boy and he was healed. Over the centuries, a tradition developed within the church for the faithful to have their throats blessed on this day in which we celebrate St. Blaise. The priest, holding two blessed candles in the form of an X, usually tied with a red ribbon to represent the blood of the martyrs, touches the candles to each side of the person's neck and prays:
"Through the intercession of Saint Blaise, bishop and martyr, may God deliver you from ailments of the throat and from every other evil. In the name of the Father, and of the Son, and of the Holy Spirit. Amen."
The annual blessing of throats will take place following each of our Daily Parish Masses this Friday, February 3rd.