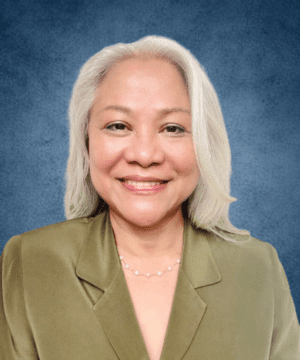 María Anduiza
Finance Manager
Joined COTLF Staff: July 2022
Education:
BSc Management – Florida International University
MSc Management – St. Thomas University (Miami, FL)
I am always grateful to our Lord for the opportunity to be trained and serve The Archdiocese of Miami as Liturgical Minister, Virtus Facilitator, Advocate for the Metropolitan Tribunal, Commissioned in the Lay Ministry Program (Youth and Young Adult Ministry, Evangelization, and Detention Ministry), the Synod's Marriage and Family Life in 2012.
A Little About Me: In my early 20s I worked as a Flight Attendant for Eastern Airlines, walked the picket lines with fellow F/A and pilots until its demise. Christ was with me then as He is with me now, serving The Little Flower parish and community.
I was born and raised in Manila, Philippines, married to a loving man of faith and together we have four young adults who also love and serve God. My Catholic faith and family are the most important gifts I am always grateful for. And yes, I cook delicious Filipino food!